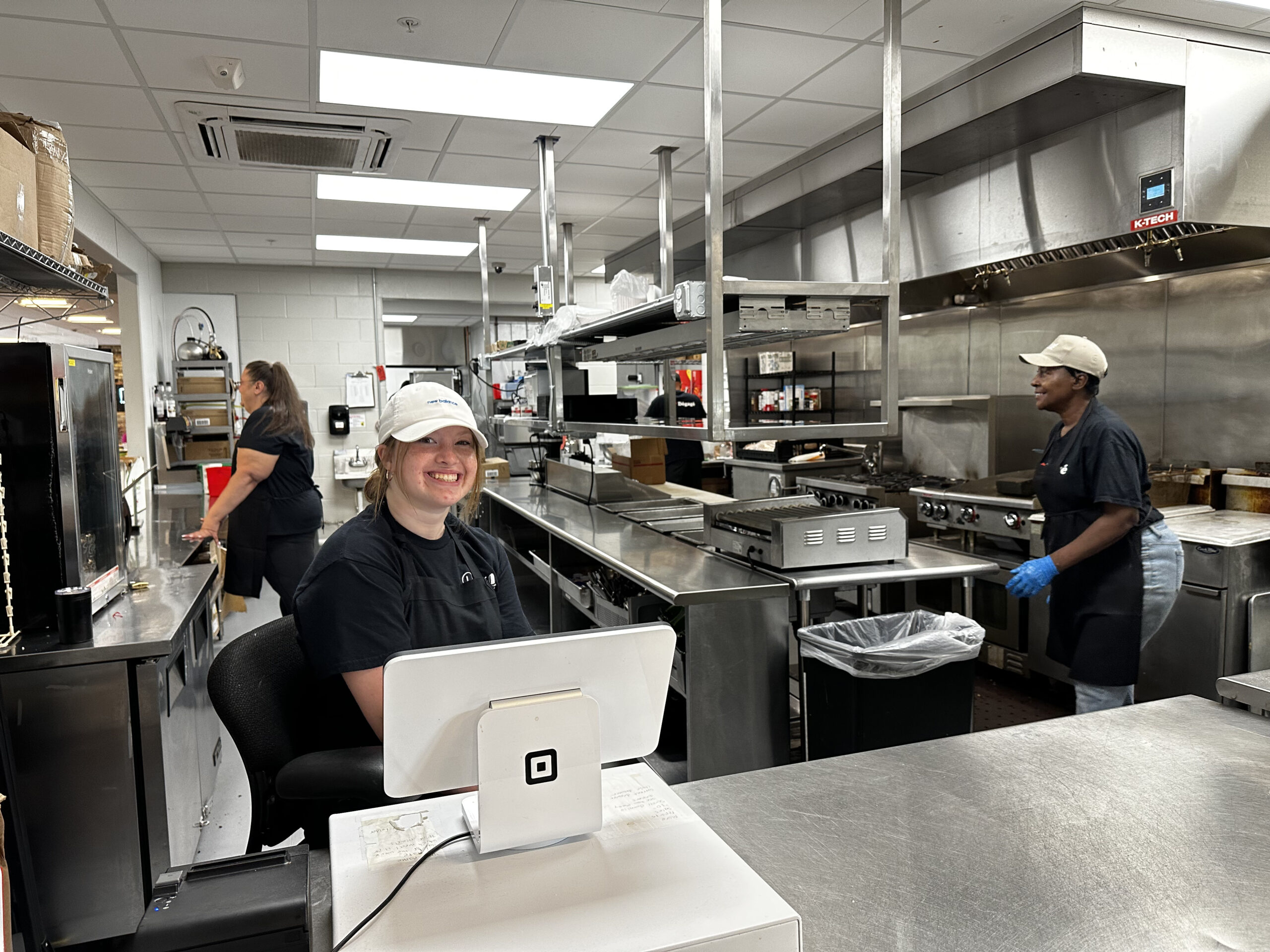 Everyone can support others
Ways to help
Donate
Dégagé Ministries is largely funded by donations from individuals.
Volunteer
Learn more about volunteering at Dégagé Ministries.
Discover
Participate in education programs, learning practical ways to walk alongside those in need.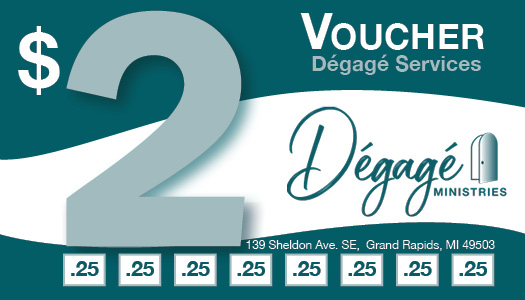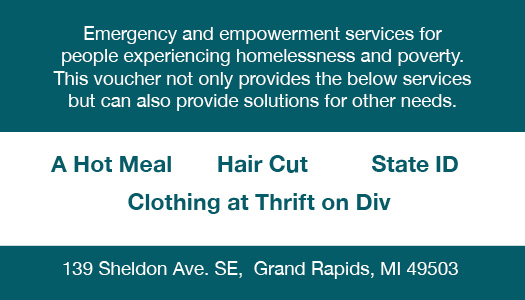 Voucher Program
Dégagé's response to panhandling is to offer community members a helpful tool to use when they are approached for help. The $2 voucher can be used to purchase the services and items for which we charge a small fee for such as a meal, haircut, etc.
The voucher program provides a positive means for both immediate help and long-term support. Purchase vouchers and bless men and women seeking help on the street. Blessing them with a voucher brings them to Dégagé where staff is committed to get to know each person, calls each person by name, and builds trusting relationships to best serve each man and woman to achieve his/her personal goals.
WAYS TO HELP
MORE WAYS TO GIVE
Honoring a Loved One
Consider a gift as a memorial or to honor a wedding, birthday, anniversary, graduation or other special occasion. These individuals will be honored in our next newsletter
AMAZON WISH LIST
View our current needs that you can purchase directly on Amazon.
Product Donations
We are always in need and accept these items. Donations can be dropped off during our normal business hours. Monday – Friday 9:00AM- 5:00PM.
Women's Pajamas • Towels • Men's and Women's Underwear (new) • Men's and Women's T-shirts (sized large and up) • Twin Sheets and Pillowcases • Feminine Sanitary Pads • Adult PullUps