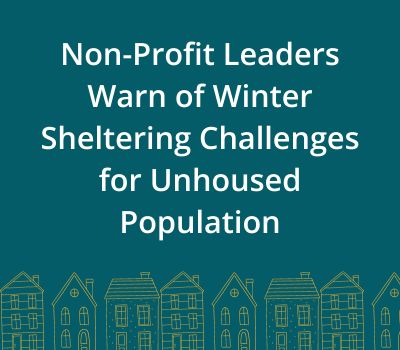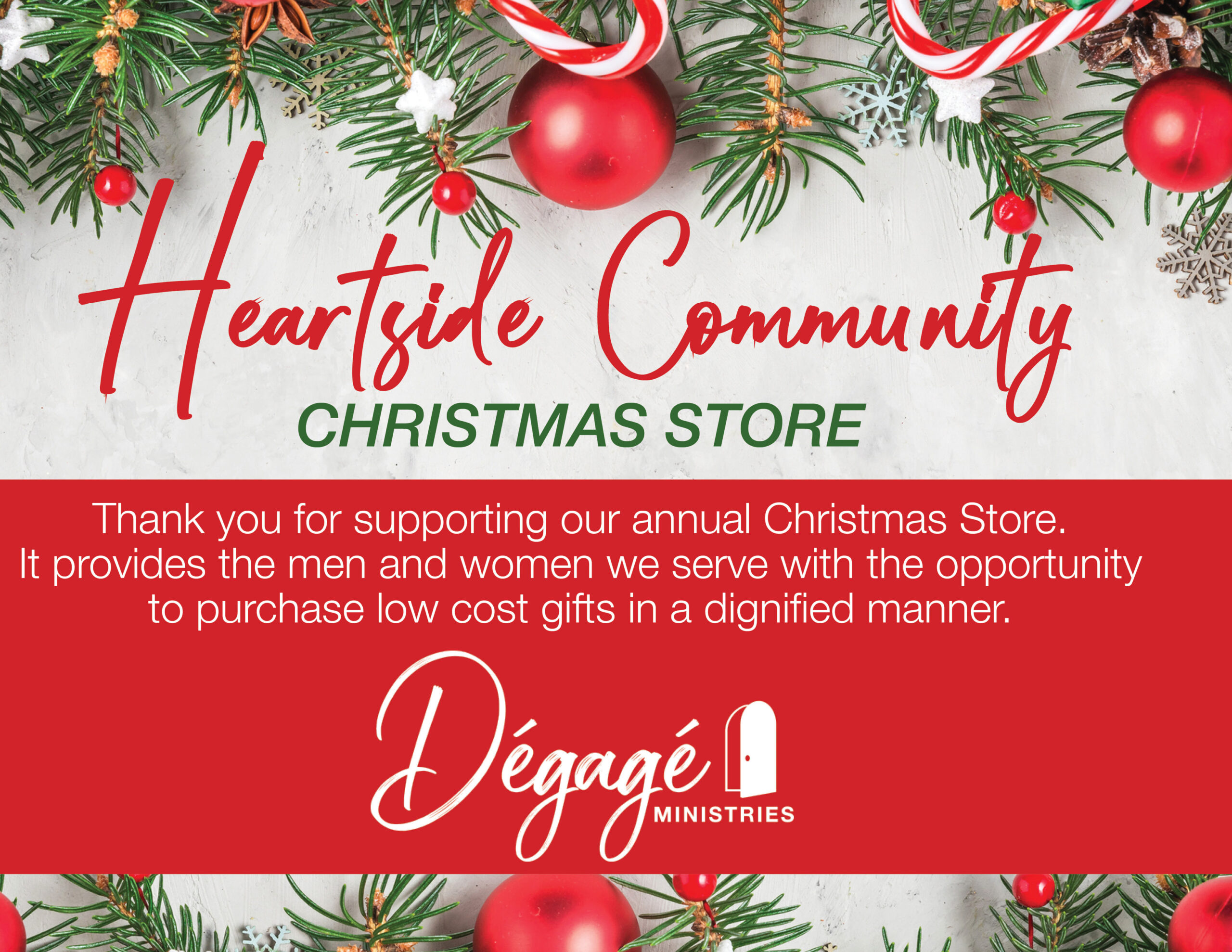 Everyone deserves dignity and respect.
No one needs to face homelessness alone.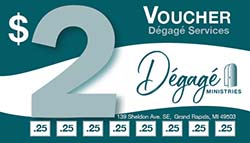 Voucher Program
To serve men and women with dignity and respect, Dégagé charges a small fee for many of its meals and services. With a $2 voucher, men and women can purchase a full meal, pay for storage in a locker for a week, get a haircut, buy a pair of warm socks, and much more.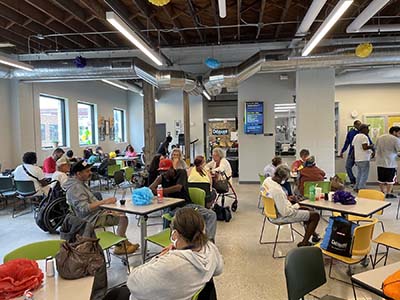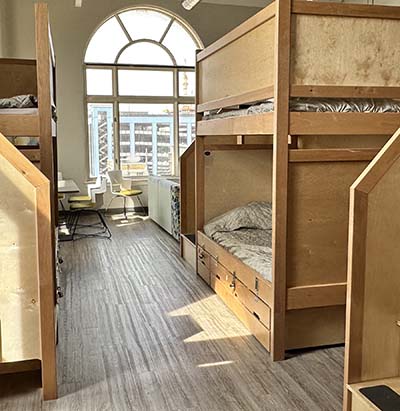 unique individuals provided shelter
total women whose housing resolved by year end
women directly assisted to obtain housing
people served by the workforce development program
Dégagé Ministries provides Emergency, Empowerment, and Engagement services to people experiencing homelessness or poverty in Grand Rapids.
Emergency Services
MEETING BASIC NEEDS. 
Emergency services include 3 nutritious meals/day served in the Community Center which also serves as a warming and cooling center during extreme temperatures. The Wellness Center provides showers, haircuts, and a Rest Center where those recovering from surgery or illness can rest.
Dégagé
's Open Door Women's Center provides emergency shelter for up to 100 women per night.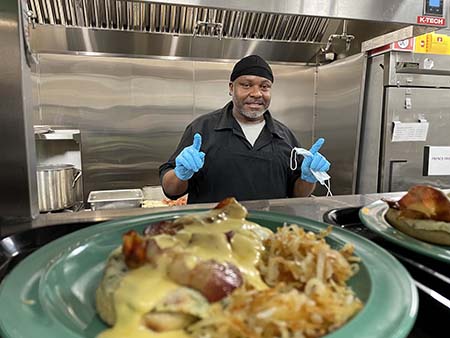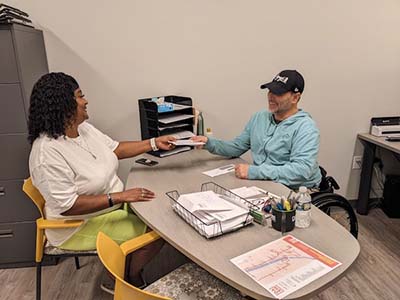 Empowerment Services
BUILDING A NEW LIFE.
Empowerment services include ID and Patron Advocacy (access to resources such as health care and housing) provided in the Advancement Center. The Workforce Development  program provides employment opportunities both internally and externally including at the Open Door Bakery and Thrift on Div store, Dégagé's social enterprise businesses, which employ people experiencing homelessness while raising funds for Dégagé. Dégagé provides transitional housing through its Close to Home and Bridge to Home programs.
Engagement Services
UTILITIZING YOUR GIFTS AND PASSIONS.
Engagement services include opportunities for community members to partner in addressing homelessness and poverty by volunteering, participating in education or advocacy, or to become an ambassador.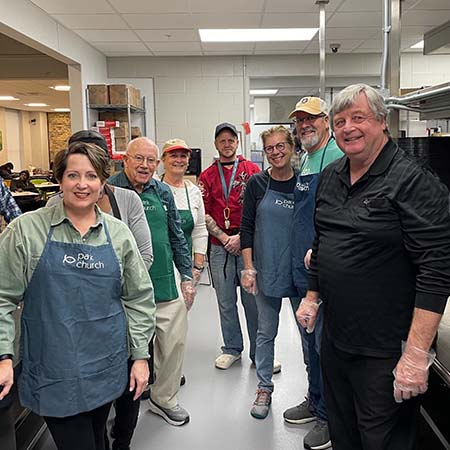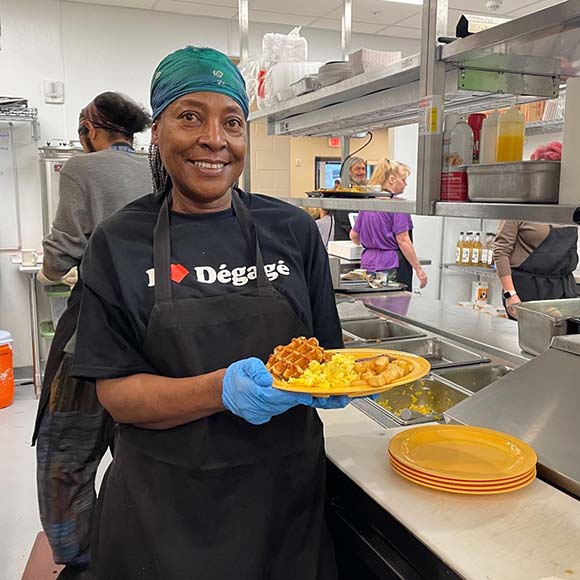 Geraldine works as the day cook at Dégagé Ministries, preparing delicious and nutritions meals for over 300 people a day. Not too long ago, Geraldine had come to Dégagé after finding herself without a home and without a job. We were blessed to find a position for her in Dégagé's kitchen, and after four months working hard to save money for an apartment, she was able to find a new place to call home. To learn more, see our Annual Report.